Electa — Voi Siete Qui City Branding
Un onore essere all'interno della mostra e catalogo di Electa Editore assieme allo Studio Edenspiekermann con due progetti d'identità per il Comune di Pordenone e Comune di Roveredo in Piano.
City Branding:
The Italian's scenario and Edenspiekermann's projects for Amsterdam, Santa Monica and Parma
VOI SIETE QUI
16 Dicembre 2021 — 18 Aprile 2022
Centro Studi e Archivio della Comunicazione – CSAC di Parma
Un emozione bellissima essere presenti con 2 tra i 30 casi studio di città italiane selezionati da Electa: Comune di Pordenone e Comune di Roveredo in Piano; assieme ai progetti internazionali dello Studio Edenspiekermann
La mostra esplora il fenomeno contemporaneo del City Branding: l'identità visiva e l'immagine coordinata delle città.
Design Comune di Pordenone e Comune Di Roveredo In Piano: Luigi De Bellis + Nicoletta De Bellis, ARTEMIA Partner
Catalogo: a cura di Gianni Sinni, Edenspiekermann e Amedeo Palazzi
Ricerca iconografica: Ilaria Ruggeri con Simona Pirovan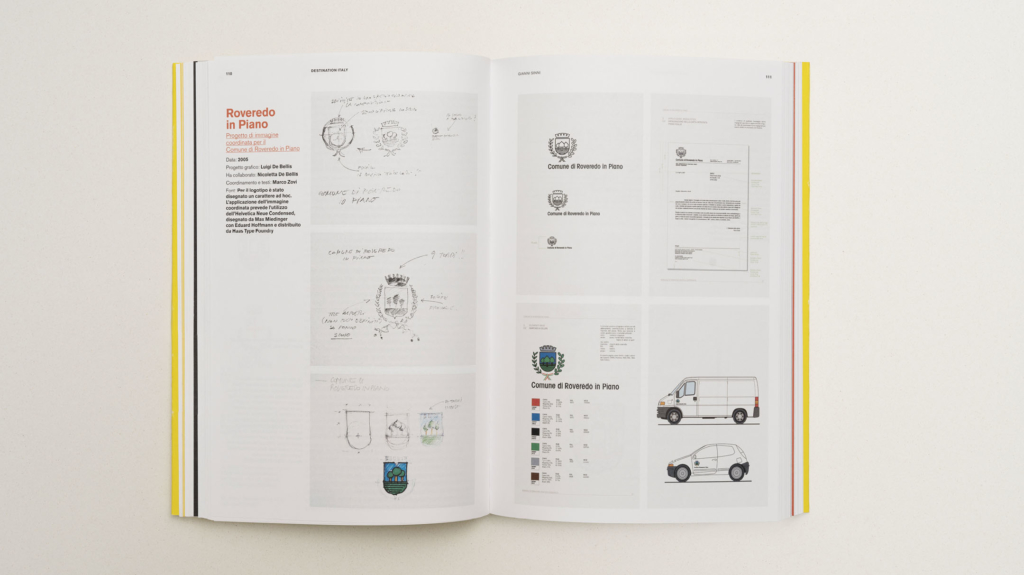 altre news
European Design Awards 2022
Artemia Silver Awards with the project Ciclope! at European Design Awards. The ED Ceremony has take place during the European Design Festival at The Estonian Design Center of Tallinn.